THE WORK OF JORDI BARCELÓ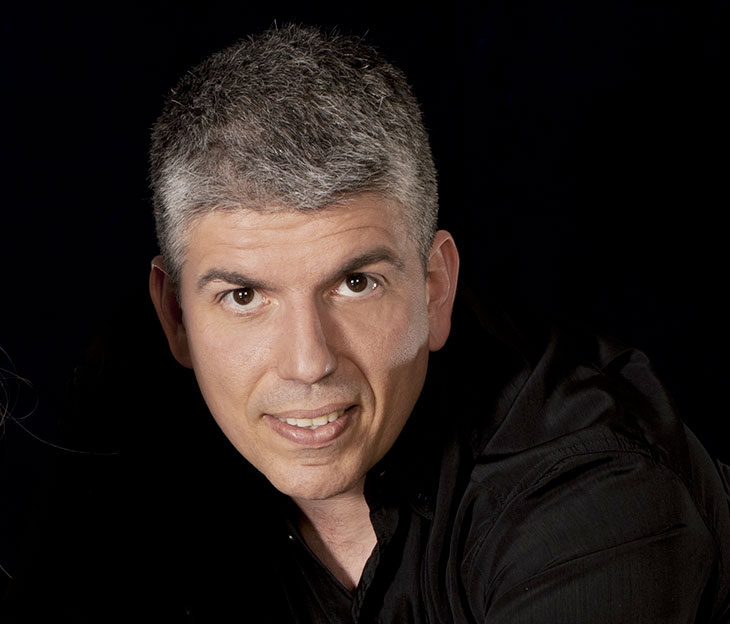 He studied classical piano at the Municipal Conservatory of Music in Barcelona, graduated in the specialty of Jazz at ESMUC (Escola Superior de Música de Catalunya) and did a master's degree in flamenco piano performance at the same school school His career began at the age of 10 with the help of his father who took him in the summer to act as an accompanying pianist on cruises around the world. At the age of 20, he founded and directed the Cotton Club Big Band, alternating the work of pedagogue with concerts.
After numerous recording collaborations in 2010 he decided to publish his first work "Latin Stride Piano" with classical themes, jazz standards and his own compositions with the Stride piano technique applied to Latin music.
His second recording work made in 2012, "La Grandalla (Tocant el cel)" , is a memoir of the composer's memories. An album that collects eleven tracks that represent situations experienced by him, experiences that over time have become melodies. Subjects of great beauty in which he generously conveys to us the feeling that each lived experience left him.
The third work is from 2014, "Esperança" , an album full of feelings and sensations, this album consolidates it as a prestigious career.
In 2016 he presented the "Latin Stride & Flamenco" project, a musical project with some of his own compositions brought to the Flamenco and Latin style, Barcelona's specialty.
The latest record work is called "MOTHER (la vida es com la mar)" , an album born on board a first single that awakened his seafaring vocation, themes inspired by the sea and the sensations that the waves awaken and navigation.
He currently combines classes with concerts and working on new musical projects.
LA GRANDALLA (TOUCHING THE SKY)
MOTHER (LIFE IS LIKE THE SEA)
With my musical work I try to deal with themes of great beauty in which I convey the feeling that each lived experience left me with.
Sign up and get the latest news, concerts and releases.